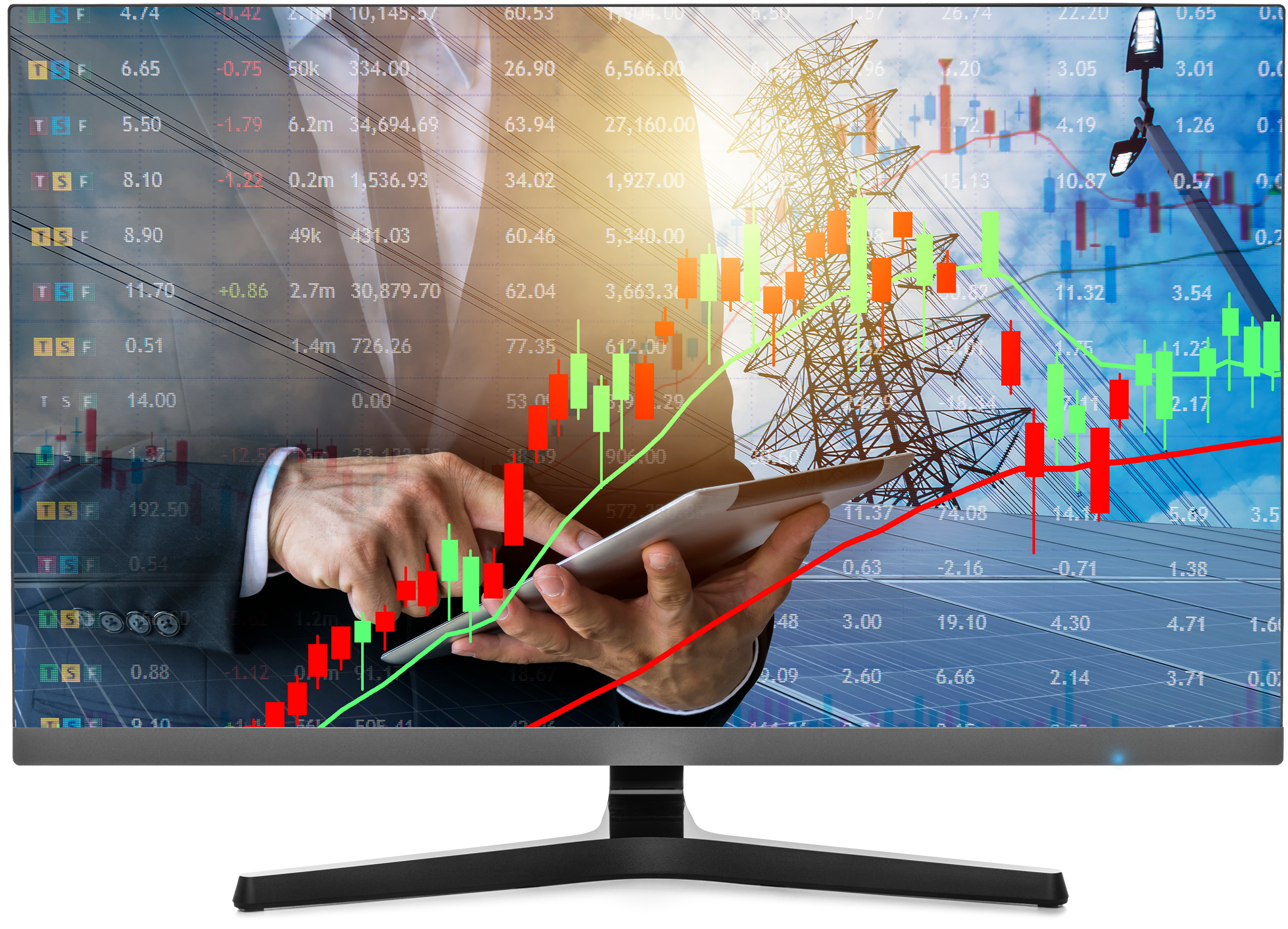 Accelerating the
green transition and transforming the energy market
The global ambition to aim for a fossil-free world by 2050 and the accommodation of the UN sustainable development goal, regarding affordable and clean energy, inescapably presuppose a change in the energy market. The path to a greener economy is not achieved by the energy sector alone, but we certainly play crucial part in creating a setup that enables and accelerates the green transition. As an energy trading company actively engaged in the European power markets in support of renewable energy distribution and market efficiency, we see great potential in the increasing reliance on renewable energy sources. It is our vision to support and accelerate the green transition by efficiently redistributing energy to where it is needed the most – thereby playing an active and progressive role in the development of the energy market distribution network. That is what we mean by responsible power trading.

Creating a balanced and efficient distribution
By identifying efficiency opportunities, processing extensive amount of data and developing risk management tools, we make an ambitious and positive impact on creating a more balanced, reliable energy distribution throughout the markets we actively operate in. It is our ambition not only to redistribute renewable energy, but to contribute to changing the energy market by reducing the imbalance, thereby moving the market towards a more efficient level.

We are continuously leveraging and experimenting with the latest technologies, both internally but also in corporation with vendors and partners. Thereby we combine industry knowledge, analytical capabilities, data and software to create a competitive edge that supports an efficient distribution of energy. The consequences of a higher distribution efficiency in renewable energy will suggest an increased market complexity, but our progressive accumulation of skills, technology and data provide us with the tools necessary to function in a future more efficient market.
Our aim is to actively assist in balancing the markets and make redistribution of risk efficient and accessible for all participants in the market.
A modern perspective
We provide a modern workplace with an international outlook and an entrepreneurial spirit. Our organizational approach is modern and dynamic, focusing on the importance of creating a setup that capacitate the full potential of the team. Our team is comprised of accomplished industry experts with a modern perspective on energy market development combined with a track record of excellent teamwork- and leadership.
It shall be our Mission to bring together highly skilled people, technology and vast data sources to make relevant trading options and risk management tools available for our own proprietary trading. Our aim is to actively assist in balancing the markets and make redistribution of risk efficient and accessible for all participants in the market.
To support our vision, our goal is to build robust and scalable cloud-based software solutions with an architecture that enables efficient and high-performance data pipelines that trains and strengthen our data models and algorithms. In order to accelerate the energy transition, the IT and energy sectors are growing together with the aim of reliably matching the energy supply and demand at all times.
Moving towards a brighter future
Helios Power Trading is committed to attain our place in the market and see our potential released. Our sound financial structure gives us the economic foundation to invest successfully in our future. It is a unique opportunity to participate in changing the ways of renewable energy by doing responsible power trading and taking responsibility for the green transition. We believe that the future is bright. That is why our name is Helios.